After a whirlwind reunion with Major Hub's return from his deployment, I'm finally feeling like things are settling down a little at the Bird House. It's Friday, there's a touch of Fall in the air and I have the day off from work …the perfect motivation to join in this month's Runfessional to catch up with all of my blogging friends!
If you follow me on Instagram, then you know that Major Hubs and I took a post-deployment trip to London earlier this month. While we had an absolutely fabulous time, I runfess  (or more appropriately, I travelfess) that the older I get the less tolerant I am to international travel. Don't get me wrong, I love visiting other countries, I'm just not fond of the 10 hour flights and long lines in passport control …and let me tell you, the line in London's passport control was insane! It was a 3 hour process and just about pushed my patience over the edge. If only I could pull an "I Dream of Jeannie" move and just blink myself there! Some of you young readers have no idea what I'm talking about …google it!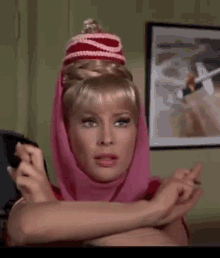 As much fun as it is to see the world, it's always good to be home and get back into a normal routine again. I was thrilled to meet up with my trail running group to get back to training for my upcoming 25k. If you haven't figured this out by now, let me just be very clear …..I runfess that I am absolutely in love with trail running! Why in the world have I not tried this sooner? I may never go back to road running ….okay, that's not true, but dang it's addictive!
I have embraced just about every aspect of trail running ….the scenery, the slower pace, the challenge of not falling, the adventure and even the critters. As our mileage has increased, we've been running the same trail system lately because it provides more miles. However, it is also more technical, meaning more tree roots and rocks to traverse which in turn, can wreak havoc on the toes. I runfess that, in a sick twisted kind of way, I am proud to show off my hard-earned black toenail. Yes, it's ugly but it does make me feel like a total badass as well as an official member of the trail running society. Black toenail runners unite!
I runfess, the one aspect of trail running that I am finding it difficult to embrace is the insane indulgence of junk food they eat in the name of 'fueling'. Every Saturday when we meet, there are bags of potato chips, cookies, sausage and biscuits, etc…. While everyone else is shoving cookies and M&M's in their face, I'm off to the side eating my GU's and energy chews. Guess you can take the runner girl off the roads, but you can't take the road running out of the girl!
I gymfess that I really haven't been hitting the gym much since I started training for this 25k. However, now that the hubby is home, we've been trying to get back to our regularly scheduled strength training sessions. One of the things I really enjoy about the gym is people watching. Seriously guys, there are some interesting people at the gym. This guy I snapped a picture of a few weeks ago ….honestly, no words for this.
….and on that note, I'll end this long overdue Runfession session. I'm linking up with Marcia, our Runfession guru who graciously hosts this link-up each month and  actually takes the time to read each and every one of them ….bless her heart! Be sure to check out her blog and show her some love and appreciation.
Do you like to people watch at the gym? What's the craziest thing you've seen? Ever gotten a black (badge of honor) toenail from running? 
xoxo,
Finding "Fabulous" at Fifty, one run at a time!